Every year as the various holidays approach, you may wonder, is there any point in trying to sell your Phoenix or Scottsdale home? The facts are while there are Scottsdale homes for sale on the market all year round, there are fewer homes on the market during the holiday season. This provides a unique opportunity for those selling a home in Scottsdale and those looking to buy a home in Scottsdale. As a neighborhood expert and senior Real estate agent at Sotheby's Realty- Scottsdale, I can sell your house and/or help you find your dream home during any time of the year! At the same time saving you money if buying a home and helping you sell at top of the market if selling a home in Scottsdale area. I also will share invaluable tips along the way.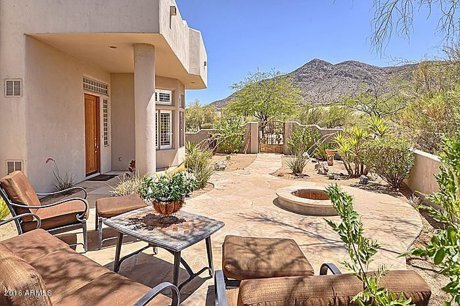 Many sellers like to take a time-out leading up to a holiday to put their home on the market or even relist it. This strategy is similar to closing a jewelry store for weeks at a time with two other jewelry stores open near-by. If your doors are closed, those buyers will happily move to the next store and buy there.
The holidays and summer are typically a slow time for those with Scottsdale homes for sale. But that's a good thing. It means you might have more buyers looking at your house since there's less competition. Once January comes, Scottsdale home listings increase. Since inventory is down in December, you might not have as many buyers but those that are out there are serious.
At Sotheby's realty -Scottsdale, I know how to attract buyers to Scottsdale homes for sale. For sellers, I recommend following these tips to increase your chances of selling your home.
Price it Right!
Obviously, you want your Scottsdale home for sale to stand out from the competition. One way to do that is to price it right. The market is price sensitive these days. Overpricing your home to the same degree as the other over-priced homes in the community will result in a far greater selling time and not increase your sale price one dollar. In fact, you could lose more money than had you priced appropriately, to begin with. At Sotheby's Realty- Scottsdale, I can work with you on finding the right listing price as well as the strategy to get your home sold for the highest dollar amount possible.
Make Your Home Sparkle
No, I'm not talking about twinkling lights. I'm referring to how important it is to make sure your Scottsdale home for sale look its best. Visitors and holiday decorations can make it a little challenging. But festive decorations can be used to your advantage as long as you don't go overboard.
Keep outside decorations to a minimum. Don't have too many lawn ornaments or flashing lights. You don't want potential buyers to make a U-turn as soon as they arrive.
Inside, have a plan in place to get rid of all the holiday clutter in case you get a last-minute request from a buyer to see your home.
If possible, you might want to take down the holiday decorations for the photo shoot. Many buyers find homes they want to look at online. So having a professional photographer take quality pictures is important when listing your home.
Be Easy
If you're accommodating and make your home easy to show, it'll help you in the long run. The goal is to get potential buyers to look at your Scottsdale home for sale. No point in getting your home ready to sell if you're not going to make it available to show.
Buyers are usually more serious about finding a home during holidays. You might have more out-of-town buyers wanting to look, as well. Since they're only in the Phoenix market for a short time, it is best to accommodate when you can.
If you're serious about selling your Scottsdale home, make sure to price at top of market but not over, make it sparkle, and be flexible when a buyer wants to look at it.
My goal is to be of service to you. I say it often but it cannot be said enough, "In real estate, there is a difference in Real estate professionals". For more tips on a "best home buy" please call me now at 480-450-4632.
Realtor -Specializing in Scottsdale, Arcadia and Paradise Valley, Arizona.
Michael Chaisson - Realtor
Russ Lyon Sotheby's International Realty
Premier Client ServicesRanked Top 1% Nationally
Circle of 26 Excellence Award Recipient
Please feel free to browse this site for information on activities in Scottsdale, Arcadia and Paradise Valley (see resources Tab) and recommendations for the best restaurants and service providers in the community. I also encourage your recommendations.