Strategy used to play a big role in deciding when to sell a Silverleaf home or any Scottsdale home. Spring and summer have always been popular times but fall and the holidays typically haven't been. But with many home sellers and buyers NOW using social media and always on the web, all options are open. Any time of the year is a good time to put your home on the market and sell it for FULL market price.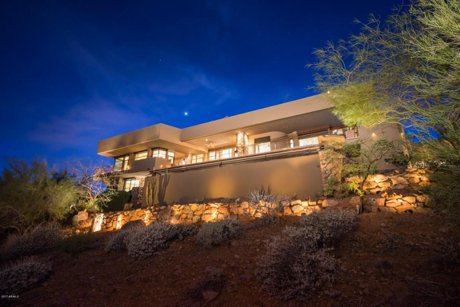 Thinking Has Changed on Holiday Listing
The thinking used to be that only the less than informed would list a property during popular holidays such as the Fourth of July, Religious holidays, Thanksgiving, Christmas, and New Year's Day. August was also considered a less desirable month to sell a home in Gainey Ranch or any home in Scottsdale since it's in the middle of summer. 
However, all of that has changed due to digital marketing and the masses of information available online. So myself and other real estate experts say, whatever time of year you're ready to sell, "is a great time to sell ! 
Consider these positive points; Some sellers have had success around the holidays since there is less competition. A lot of "snowbirds" are in Scottsdale looking for a second home or an investment property.
August is typically a time of year where supply is low, even supply of Gainey Ranch homes for sale is low. Note August is back-to-school time and for  families, it's not a popular time to move. Again, the internet, social media and year around marketing of homes has changed the real estate dynamics. As a home buyer, It is a GREAT time to make an offer because home sellers feel the market is soft during the summer and holidays. 
What about sellers in Scottsdale and Phoenix?
At the same time, home sellers in Scottsdale-Phoenix used to think if they put their house on the market during a popular time like May, it would sell faster and they'd get more money. Data shows this isn't the case.  If your home is overpriced, it's probably not going to sell fast or at all no matter what time of year you put it on the market. If you are considering listing your Scottsdale home for sale. Remember one key FACT. Home buyers need homes year around. I have been shocked at seeing a home in Gainey Ranch taken off the market by one homeowner only to have the neighbor,  with a very similar home sell theirs while the other was off the market! 
Homes in Gainey Ranch and ALL Phoenix communities sell year round. In the end. it comes down to what works best for you. Maybe you want to be in another house before the school year starts or your employer is transferring you to another city. Whatever your goal, with great marketing, great home preparation guided by an experienced agent like myself, you will earn top market value for your Gainey Ranch home OR any home in the Scottsdale area
all year round.
Hiring the Right Scottsdale Realtor
My goal is to be of service to you. I say it often but it cannot be said enough, " in real estate, there is a difference in Real estate professionals" For more tips on a 'best home buy" Please call me now at 480-450-4632.
Realtor -Specializing in Scottsdale , Arcadia and Paradise Valley Arizona
Michael Chaisson - Realtor
Russ Lyon Sotheby's International Realty
Premier Client Services
Ranked Top 1% Nationally
Circle of 26 Excellence Award Recipient
480-450-4632
Please feel free to browse this site for information on activities in Scottsdale, Arcadia and Paradise Valley (see resources Tab)and recommendations for the best restaurants and service providers in the community. I also encourage your recommendations.