Yes, there is a difference between staging and decorating. Staging is more about depersonalizing and having a look that's fresh and inviting but doesn't have a specific taste. So, when you sell your home through Sotheby's Realty, the goal is to make potential home buyers feel like they can integrate their own tastes into your home. 
What is Home Staging?
Everyone has their own design ideas when it comes to decorating. But staging is tailoring your Sotheby's Realty home for sale so it's appealing, organized, and peaceful. Start with removing clutter and getting rid of a lot of accessories. 
Staging, though, doesn't mean you have to remove color from your home. The goal is to keep color schemes simple and use color as an accent to neutral tones such as tan, white, and even a warm gray. 
Can I have too much Decoration?
You might have to scale your decor back if you have a specific style in your home such as Tuscan or modern. It's also important to get rid of dated decor and replace it with a fresh look such as simple furnishings in a room arranged symmetrically. Otherwise, you'll only attract a small number of buyers to your Sotheby's Realty home. 
Where do I stage my Scottsdale Home?
The guest bedroom is a great room to use staging techniques. You don't need a lot of accessories, you can keep the colors simple and make the most out of utilizing the space so furniture is well-placed. 
When it comes to staging a kitchen, the same rules apply. Use neutral colors. It's not the place for your personal style. Find something that looks good on your countertop.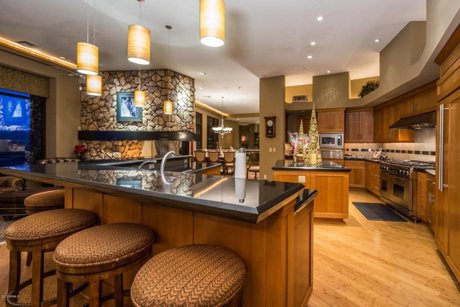 Think Like Your Buyer
Basically, when selling your Sotheby's Realty home, you need to think like a potential home buyer. What are things you'd find welcoming when looking at a home and what would you find a turn-off?
Hire the Best
My goal is to be of service to you. I say it often but it cannot be said enough, " in real estate, there is a difference in Real estate professionals" For more tips on a 'best home buy" Please call me now at 480-450-4632.
Realtor -Specializing in Scottsdale , Arcadia and Paradise Valley Arizona
Michael Chaisson - Realtor
Russ Lyon Sotheby's International Realty
Premier Client Services
Ranked Top 1% Nationally
Circle of 26 Excellence Award Recipient
Please feel free to browse this site for information on activities in Scottsdale, Arcadia and Paradise Valley (see resources Tab)and recommendations for the best restaurants and service providers in the community. I also encourage your recommendations.